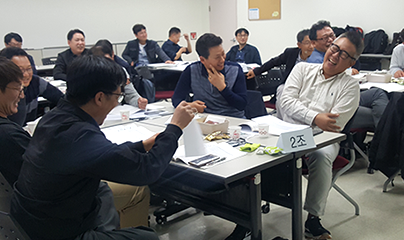 Leadership Capacity Training
An organization's size is proportionate to the size of its leader who serves as a torchlight leading the followers.
INZI Controls offer various leadership capacity training programs, including leadership training, training for each position, and online communication training.
- Leadership training / Training for each position / Online communication training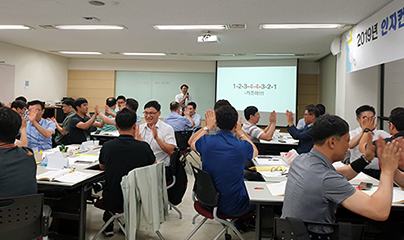 INZI Controls Training
These programs develop global leaders and INZI's manpower ready for challenge, consideration, and learning and help the company and its members to pursue a common goal.
- Entry Training for Newcomers / Entry Training for Experienced Employees / Internal Foreign Language Training / Phone English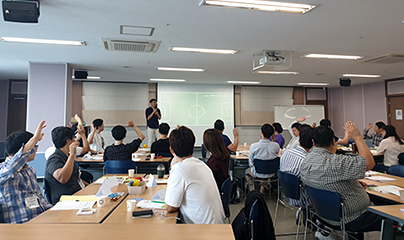 On-the-Job Training
Believing that the capacity of members is the capacity of the company, we are offering on-the-job training both online and offline for professional development.
- Outside On-the-Job Training & Seminars / Online Training / Internal On-the-Job Training